PLEASE READ POLICY AND RULES AND GUIDELINES BEFORE EDITING. Thank you.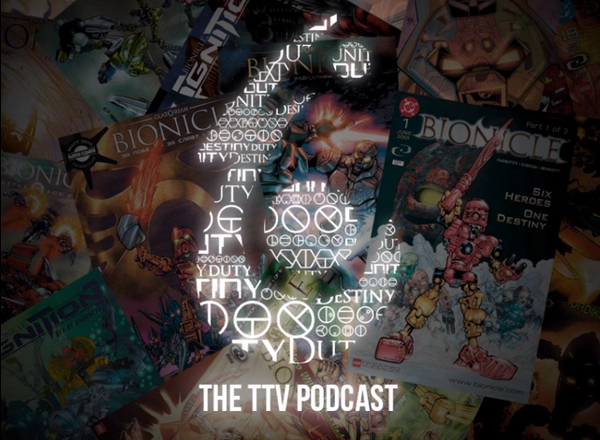 Welcome to the TTV Podcast Wiki
Welcome to the official TTV Podcast Wiki! Here, you can check out Podcast episodes, learn about the cast, check out some of the terminology, and have fun in the community!
If you're new here, we encourage you to make a free account in order to start writing/editing articles to help the wiki out! Use the box below to make an article.
Also remember to check out the Rules and Guidelines and the Policy for further information on the rules.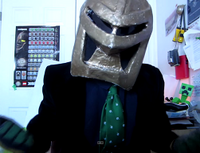 This month's featured article is
Eljay
. Horray for that.
This article is a great example of how to make a page on this wiki. It has plenty of pictures, perfect grammar, and overall is one of the more informed pages. (Which is strange, because Eljay wants to hide his identity while he know so much about him).
This page was even one of the first ones created on the wiki, which just goes to show everyone that we still find Eljay to be important. (Or that we're always ready to figure out who he is in a creepy way. Seriously, everyone wants to see his face. It's not that important!)
Vote for the next Featured Article here!
This month's featured image is a poster that appeared very recently on the TTV Message Boards: The Legend Ends. It was created by
Varderan
for the occasion of
Eljay
removing the cardboard Miru off his face and finally showing his true form.
Unfortunatly, in true TTV fashion, copyright issues on Eljay's face and other antics ensued, leading to a new and improved Eljay and the announcement of the TTV shirts. As such, many fans were heart-broken and now the community is threatening TTV for lawsuits. (Better call Kahi on this one.)
Anyways, it was featured because of how well Varderan created the poster. It's a spoof of the Dark Knight Rises poster, but in it's own historical way, it'll be remembered as the poster that reformed Eljay forever.
Vote for the next Featured Image here!
"Your face is a skull!" This featured quote will forever remain in the hearts of TTV fans when it was first spoken in the highly-controversial MNOG with Mesonak.
Here's what happened: Mesonak goes on his regular rants on the lameness of Mirus, and says that the "Miru is a dumb mask." This infuriated Eljay and he told Meso "Your face is a SKULL!" This referred to the fact that Meso's self-MOC features the use of a Piraka skull for the head.
Of course, it became a classic like and now all the TTV fans adore it. Whether you like it or not, this is featured quote this month.
Vote for the next Featured Quote here!
This month's featured user is Willess 12. Ever since he came on the wiki, he did all he could to make good articles and expand them. He created the Eljay page, the Kahi page, and even the Viper page. And when he didn't create a page, he helped expand on the information.
He was promoted to Rollback by our founder/admin, BIONICLEToa, because he grew to trust him to take care of the wiki in case vandals came along and tried to ruin everything. Overall, he should be respected for his hard work and service to the wiki.
Vote for the next Featured user here!
Everything is about Eljay this month, isn't it? Well, here's the featured trivia, found on the Eljay page:
There is a recurring joke by the rest of the TTV cast members that he is the most hated of them all. Of course, not everyone hates him, and often this jokes is just used to tease him.

The first topic on the TTV Message Boards was a joke topic about this, titled 'The Official "I Hate Eljay" Topic'.
Vote for the next Featured Trivia here!
Varderan - Founder - Illustrious Var.
Mesonak - Manager - The Amazin' Raisin!
Jon - Lawyer at Leisure.
Venom - Composer Extraordinaire.
Invictus
Kini
Ad blocker interference detected!
Wikia is a free-to-use site that makes money from advertising. We have a modified experience for viewers using ad blockers

Wikia is not accessible if you've made further modifications. Remove the custom ad blocker rule(s) and the page will load as expected.