PLEASE READ POLICY AND RULES AND GUIDELINES BEFORE EDITING. Thank you.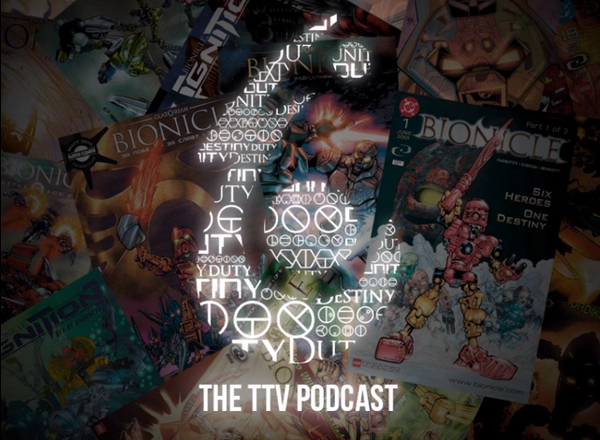 Welcome to the TTV Podcast Wiki
Welcome to the official TTV Podcast Wiki! Here, you can check out Podcast episodes, learn about the cast, check out some of the terminology, and have fun in the community!
If you're new here, we encourage you to make a free account in order to start writing/editing articles to help the wiki out! Use the box below to make an article.
Also remember to check out the Rules and Guidelines and the Policy for further information on the rules.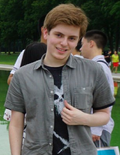 This month's featured article is Mesonak.
Legend has is that there is a smiling skull known as "The Nak". When a brave soul finds this treasure, they must speak the incantation, "Amazin' Raisin", and they will be filled with the power to host a podcast. They will become the Mesonak. Or so went a tale told by the Illustrious Varderan a few years ago.
Jokes aside, Mesonak has always been around. He's an OG member the OG members. It is therefore fitting that his cast page is among the longest on this wiki. Starting at the top, the article features something that so many others lack: a content navigation box. Many of our articles are brief, consisting mostly of hyperlinks to videos and a stack of trivia facts. Meso, by virtue of being a storied cast member, has a fair amount of depth to his page, and the navigation box helps make this content accessible.
The Meso page also has an image, taking during the Hype-Train era of 2014, embedded in the channel history section. Adding images to pages can be tricky (I find it the most difficult part of updating this main page), but they can do wonders for the presentation of information. Like the contents box, images throughout the body article can help readers locate that joyous period of Meso's history without reading through the whole thing. In addition, Meso's article is made more visually appealing by the image of two much-admired cast members amid the sea of text.
In the spirit of Skeptic-Realism, I must admit that this page has plenty of room for improvement. It suffers from a condition that affects many of the cast pages. It was created back in 2014, in the early days of the wiki, right around the time when TTV created the Message Boards for their fanbase and skyrocketed in popularity due to the BIONICLE 2015 Hype Train. As such, it has detailed accounts of the those days, but once we turn the clock to 2015 or later, it becomes rather sparse. Often, when I edit his page or that of another cast member, I usually just add some piece of fun trivia. This is why Meso also has such a long trivia section. It would be prudent for some of these facts to be restructured into the body of the article.
Be sure to check back later to see when you can Vote for the next Featured Article here!.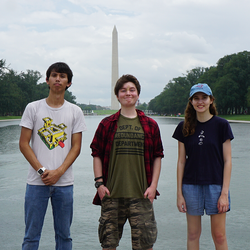 This month's featured image was taken just a few months ago, back in August.
Eljay
,
Tenebrae Invictus
, and
Deadmatoro
journeyed to Chantilly, and fulfilled what has become something of a summer tradition for TTV by attending Brickfair, Virginia 2018. Given Chantilly's proximity to the U.S. capital city, it's no surprise that they took a photo with in front of the Washington Monument.
This photograph is eye-catching on its own merit, with the iconic scenery backing the hosts. It works well as the Infobox image for The BrickFair Virginia 2018 Collection article, in lieu of a title card for the show. However, it really shines as a wonderful addition to the wiki through the role it plays in visualizing channel history.
August 2018 marked TTV's third and most recent meet-up at Brickfair, VA. It was also the year with the fewest TTV cast members in attendance. For comparison, in August 2016, which was coincidentally shortly after the cancellation of BIONCLE G2, six cast members, including
Phweffie
, came together.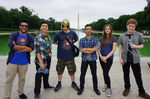 For most of them, this was their first time meeting in person, despite years of friendship over the Internet. The following year, almost all active members of the channel, including
Exxtrooper
,
Takuma Nuva
, then-newcomer
Prpldragon
, and even audio editor Avohkah Tamer; hung out at Brickfair 2017. Incidentally, this was at the same time that copyright strikes on
Ninjago TL;DR
nearly deleted the channel. Both times, the group took a photo in front of the Washington Monument.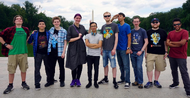 One of these images remains as the current banner photo for the wiki as a whole. (This may be subject to change).
The 2018 Brickfair photo was also taken in front of the Washington Monument. Together, this set of photographs presents all current cast members in the same place, albeit at different times. This wiki is currently starving for more photographs and visual aides. When looking for pictures to add, consider looking at our current images and asking "what else is like that?".
Later in December you'll be able to Vote for the next Featured Image here! to appear on the main page in January.

This month's featured quote is "You Don't Peel a Car!" - Eljay, 2015.
This quote is legendary in the TTV community. During the channel's renaissance in 2015 due to BIONICLE G2, TTV Podcast #159 was recorded. Everything was fine and normal until the topic of 3D-printing came up. Someone on the recording wondered if eventually everything we buy, from LEGO toys to produce, will be 3D-printed. At the mention of produce, Eljay's ears perked up. He vehemently denied that a synthetic product in the form of organic food was the same as a naturally-occurring specimen. The usual back-and-forth began, and the conversation centered on, specifically, bananas.
Eljay argued that bananas in particular couldn't be truly represented in 3D-printing, so his opponent in the debate illustrated the power of 3D-printing by stating that engineers have 3D-printed cars (Aside: This is true, but only in separate components that must be painstakingly assembled).
Here is recounted the legendary exchange:
Jahi: "You do know they've printed hamburgers before, right?"
Eljay: "Oh no! That's not even close. I'm talking about a fruit, a peel-able fruit."
Takuma: "People can build a car using 3D-Printing. Why is a banana so far-fetched?"
Eljay: "YOU DON'T PEEL A CAR! Okay, here's the thing..."
But it was too late. Eljay had set in motion a force that he didn't truly understand. Everyone in the podcast burst out laughing as Eljay attempted to reclaim his dignity by rephrasing his argument as regarding "the theological question of bananas". Others were quick to point out that theological issues concern religion. The Toa of Mangosteen had meant to address the ethical issues of 3D-printing, but he had instead accidentally claimed to "worship bananas", as Takuma Nuva observed.
This quote has made a huge splash in the TTV fandom. It was picked as the #2 TTV Moment of 2015 and has spawned tons of fan artwork. It is the name origin of TTV Patron peelacar. It was also voted the #2 Top TTV Moment of 2015. Some fans are even hoping to see an official TTV Shirt featuring this miracle of wit.
Not all quotes featured in the wiki need to have as rich of a history as this one. However, if any quotes that seem as quintessentially TTV as this one are not yet in the wiki, they ought to be added.
Be sure to check back later to see when you can Vote for the next Featured Article here!.
This month's featured user is Bioknight99
Commonly referred to as BioKnight, this user has been a recurring contributor the wiki. Initially joining the wiki in July 2017, BioKnight was one of many TTV fans who responded to a post from Whaddon on the TTV Patreon Discord server. The master of memes requested other fans to join the wiki and help add pages documenting podcast episodes.
BioKnight wisely refrained from jumping aboard that train, and the initiative to summarize every individual podcast episode soon ended. Instead, BioKnight focused attention on updating the primary articles about TTV series, such as Biotalk Bookclub and the Recap Reviews.
Unfortunately, after four weeks of dedication, BioKnight missed a day and lost all progress towards the "edited the wiki for 30 days" badge. Except for updating the Art Farts page in November, BioKnight disappeared from the wiki during the dark times.
BioKnight returned in March 2018 to edit the Elay and Jahi pages after the firing of the latter and return of the former. BioKnight in particular, added that Eljay returned during a Ninjagocast livestream. (Aside: Having fallen out of the habit of watching TTV during the dark times, Spyaang only found about Eljay's return because of these edits.).
Also around this time, BioKnight was chosen by the TTV cast to be part of the Mod Squad 2.0 on the Message Boards. "BioKnight: Moderator of Air" serves in this role to this day. BioKnight has not edited the wiki often since then; however, they've been a great help during vandal attacks.
BioKnight's edits are infrequent, but they count. This user has the good habit of explaining their edits before publishing them, which is invaluably helpful in trying to gauge actual progress on the wiki. They also won't shy from communicating with other users about their misguided/misinformed choices. If they hadn't told Spyaang that we only needed to link the first occurrence of each article mentioned on a page, every single instance of "Eljay" would be blue text.
We thank BioKnight for their contributions and hope to see more from them in the future!
Later in the month, you'll be able to Vote for the next Featured user here!

A recent contender, this month's featured trivia is the Longest Podcast Episode!
Most episodes of the TTV Podcast, The Brickfeed Podcast, Ninjagocast, and TTV Talks cap out at about an hour. During the TTV Renaissance of 2015, there was a fun episode recorded in the spring in which there happened to be an unusually large number of items on the news docket. This was TTV Podcast #142 Birds With Arms, clocking in at an impressive 1:47:26. At the time, it was the longest episode of The TTV Podcast, discounting MakutaFests.
Not a year went by before this record was beaten by more than an hour. On January 1st 2016, Varderan, Mesonak, Eljay, Jahi, Venom, and Viper all live-streamed TTV Talks #49: TTV Talks Crap About Each Other. Each present cast member would take a turn muting their microphone, and then everyone else would viciously roast them. Due to their storied history with each other, they had enough material to go for 2:54:14.
About a year later, in the wake of BIONICLE G2's cancellation, TTV started its G3 Project on The TTV Podcast. This project provided plenty of material for podcast discussion, sometimes too much. In summer 2017, someone asked about the role of Kanohi Masks in G3. Everyone in the call was stunned to realize that they'd forgotten about such an essential attribute of BIONICLE in both generations. The mask debate lasted the length of the episode, and it was not resolved when the hosts officially ended the episode. After believing TTV Podcast #254 BIONICLE G3 Kanohi Mask Powers and Plot Revelations to be complete, the remaining cast continued to discuss for another hour, and eventually Meso proposed a solution to the liking of those present. It seemed a shame that they'd already stopped recording the episode. As luck would have it, however, they found that their Discord audio bot "Craig" had successfully recorded the entire after show, so the whole 3:11:03 of discussion was uploaded as a single podcast.
For over a year, this accidentally uber-long podcast reigned as the longest podcast, even over the climactic TTV Podcast #300 The Milk Train Weeps, which was just a hair short at 3:04:45. Yes, it truly seemed that nothing short of annual MakutaFest could challenge the throne of the mask debate. Then Eljay decided to cover (nearly) every revealed set in a single podcast.
To be clear, Eljay did not intend to host a long podcast. In the spirit of Craig, this was an accident. He'd arranged to have the LEGO designers Nick and Niek join for BrickFeed, so that they could give insights into the various newly-unveiled 2019 sets they'd had a hand in developing. There was so much to be said, that the BrickFeed Podcast #105 2019 2019 LEGO Set BONANZA ran for 3:29:09. It was so long that Eljay decided to cut it off before covering City and Ninjago.
A curious exchange transpired towards the end, when the cast realized that it might be the longest podcast. Eljay was quick to check the wiki to find the longest podcast episode. Unfortunately, this bit of basic trivia was not in the wiki at all. While it is disappointing that the wiki wasn't able to service the podcast in the moment, it is exciting that a host thought to check here so quickly. It would be wise to ensure that practical facts such as this are not buried in articles' trivia sections. They may even deserve a page of their own.
Lastly, it should be noted that MakutaFest 2014 is still the longest video on the channel, at just over four hours.
Later this month, you'll be able to Vote for the next Featured Trivia here!